FC 24: Evaluating the Iconic Midfielders
Welcome back, my fellow football enthusiasts! In this edition of FC 24, we're diving into the world of midfielders and, specifically, iconic midfielders. We'll be discussing some of the game's most renowned midfield maestros, and we'll determine where they stand in the ever-evolving landscape of FC 24. So, whether you're new to the world of virtual football or a seasoned FC veteran, join us as we explore the strengths and weaknesses of these legendary figures.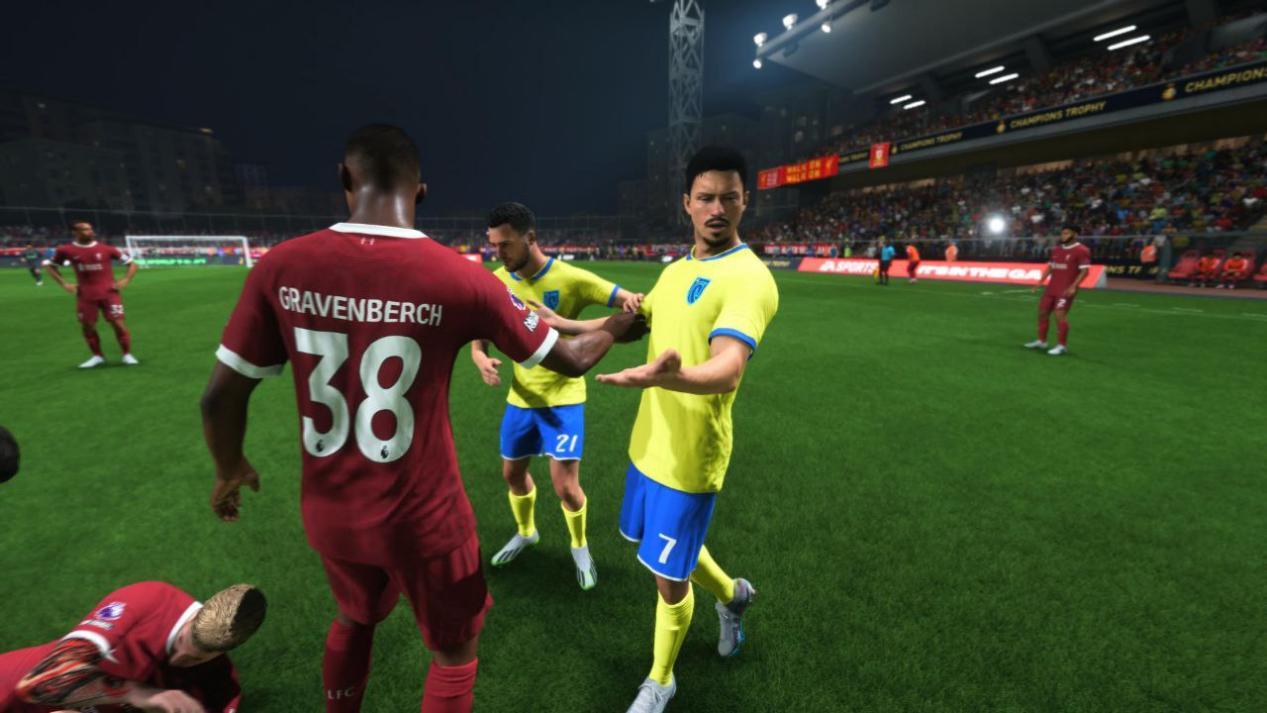 The Midfield Maestros:
In the world of FC 24, midfielders are the linchpin of your team's success. They control the game, dictate the pace, and create opportunities for their teammates. It's essential to have a well-rounded midfield to dominate your opponents in matches, whether you're competing in FUT Champs or other game modes.
Michael Ballack: The Commander-in-Chief
Let's kick things off with Michael Ballack, an icon whose presence in the midfield is as commanding as his leadership qualities. Ballack is a player who can serve as the focal point of your team's engine room. His physicality and ability to boss the midfield make him an excellent choice for many FC players. In the current meta, Ballack can even be considered for a Rank 1 spot in your squad.
Fabio Cannavaro: A Defender in Midfield's Clothing
The iconic Italian defender, Fabio Cannavaro, has an unusual presence in the midfield. Many gamers tend to employ him as a center-back due to his fantastic defending stats and defensive play style. However, this year, it's worth debating whether he should be considered for a midfield role, especially if you prefer a robust and defensively minded midfielder.
Michael Essien: A Force to Be Reckoned With
Hailing from Ghana, Michael Essien is known for disrupting opposing midfields with his relentless aggression and strong play style. Despite his somewhat one-dimensional gameplay, Essien can make a significant impact in the midfield. His defensive prowess, combined with high-end attributes, places him in the debate for a midfield role in your squad.
Gennaro Gattuso: A Terrier on the Pitch
Gennaro Gattuso is often likened to a terrier due to his tenacity and aggression on the field. While he was a valuable asset in real life, his one-dimensional style might not be the best fit for FC 24, where dynamic capability is key. In a virtual setting, you might prefer more versatile options in the midfield.
Ianis Hagi: The Romanian Maestro
Ianis Hagi's inclusion in your squad might depend on your playstyle and preferences. While he can facilitate plays and has a knack for long-range shots, his physical attributes might leave something to be desired. If you're looking for a well-rounded midfielder, you might find better options than Hagi.
Roy Keane: A Similar Fate to Gattuso
Roy Keane, like Gattuso, seems to face challenges in the fast-paced environment of FC 24. His lack of pace and athleticism might hinder his effectiveness as a box-to-box or holding midfielder. If you've been actively playing the game, you likely already have more suitable alternatives to Keane in your squad.
Ludovic Giuly: A Hero in the Making
While Ludovic Giuly might have flown under the radar, he's making a strong comeback this year. He possesses the attributes and abilities to disrupt plays, relentlessly chase back, and contribute to your team's success in FUT Champs. Giuly's resurgence in the game is worth noting and considering for your squad.
Emmanuel Petit: A Midfield Rottweiler
Emmanuel Petit is back as a formidable presence in the midfield. His strength, physique, and ability to break up plays make him a valuable asset. Petit's combination of physicality and grace on the ball has drawn comparisons to his real-life counterparts. He can be a valuable addition to your team, much like in FC 17 and FC 18.
Paul Scholes: The Einstein of Football
Paul Scholes, known for his exceptional vision and technique, stands out as a midfield genius. While he might not possess the pace, strength, or physical attributes of other midfielders, his talent and reading of the game are undeniable. In a FC context, Scholes deserves a place in the debate.
Bastian Schweinsteiger: A Versatile Performer
Bastian Schweinsteiger is a versatile midfielder who has played a variety of positions throughout his career. In FC 24, his adaptability and balanced stats make him a debatable choice. Depending on your preferred playstyle, Schweinsteiger can serve as a capable midfielder or even transition into a center-back role.
Kaka: A Personal Bias
Kaka holds a special place in the hearts of many football fans, and the same sentiment carries into the FC world. His grace and elegance on the pitch make him an intriguing choice for a Rank 1 spot in your squad. Kaka's influence goes beyond the virtual world, making him a compelling midfield option.
Lothar Matthaus: The Mad House
Lothar Matthaus has earned his place as an iconic midfielder, and his virtual counterpart doesn't disappoint. With his ability to dictate the game, he can be considered for a Rank 1 spot in your squad. His strong presence and well-rounded attributes make him an influential figure in the midfield.
Patrick Vieira: Straight to Broken
Patrick Vieira stands tall as one of the most dominant holding midfielders in FC 24. His control, elite body type, and play styles make him a true menace on the virtual pitch. Vieira's presence in your starting 11 can significantly impact your success in the game. He's a no-brainer choice for the "Broken" category.
Frank Lampard: A Debatable Choice
Frank Lampard's inclusion in your squad might depend on your preferences and playstyle. While he was known for his incredible goal-scoring ability, his attributes in FC 24 place him in the "Debatable" category. Lampard is one of the three midfielders often considered in discussions, alongside Scholes and Gerrard.
Xavi: The Maestro
Xavi Hernandez, renowned for his precise passing and vision, is often hailed as the master of tiki-taka football. His ability to control the game and keep possession is legendary. While his inclusion in your squad might not be straightforward due to his lack of physical attributes, he's undoubtedly a special talent in the midfield.
In the ever-evolving world of FC 24, midfielders play a pivotal role in your team's success. The choice of iconic midfielders can make or break your virtual football experience. From dominant holding midfielders like Patrick Vieira to graceful playmakers like Kaka, the options are diverse and offer different strengths and attributes to suit your playstyle.
As you build your ultimate squad, it's essential to consider the strengths and weaknesses of each iconic midfielder and make choices that align with your preferences and strategy. Remember to use your FC 24 Coins carefully to get the players you want. Whether you opt for the "Broken" category of Vieira, the "Rank 1" preference for Kaka, or the "Debatable" status of players like Lampard and Scholes, your squad should reflect your vision for success.