Tua Tagovailoa and Dak Prescott Headline Madden 24 Player Ratings Update After Week 3
In the fast-paced and ever-evolving world of American football, player ratings in video games like Madden have become an integral part of the culture. They serve as a barometer of a player's real-life performance and, often, a source of both pride and frustration for fans. With each passing week, the National Football League (NFL) landscape witnesses unexpected twists and turns, leading to significant changes in player ratings. Madden 24, the latest iteration of the beloved Madden franchise, is no exception to this rule. After an action-packed Week 3 in the NFL, we saw Tua Tagovailoa and Dak Prescott's ratings headlining the updates, capturing the essence of the thrilling football season.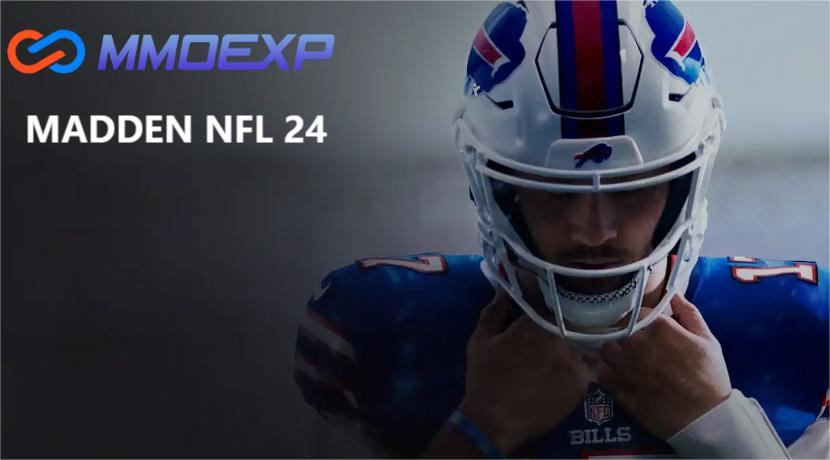 Tua Tagovailoa, the rising star quarterback for the Miami Dolphins, put up a remarkable performance in Week 3, leaving fans and EA Sports awestruck. The Dolphins secured a stunning 70-20 victory over the Denver Broncos, and Tagovailoa played a significant role in this remarkable win. His spectacular statistics were nothing short of "video game numbers," and it didn't take long for EA Sports to acknowledge his prowess.
Before Week 3, Tagovailoa boasted an 85 overall rating in Madden 24, which was impressive in its own right. However, following his exceptional performance against the Broncos, he saw a notable boost in his rating, soaring to an impressive 87. The young quarterback was virtually unstoppable, completing 23 of 26 passes for a staggering 309 yards and throwing four touchdowns. These numbers were not only instrumental in securing the win but also solidified Tagovailoa's status as a legitimate MVP candidate. As the Dolphins' record improved to a perfect 3-0, fans and Madden gamers alike are now looking at Tagovailoa with renewed respect.
The Week 3 roster update didn't stop with Tua Tagovailoa, as two of his teammates also witnessed significant rating increases. Running back Raheem Mostert's Madden rating jumped from 80 to 82, reflecting his stellar performance during the week. Mostert rushed for 82 yards and scored three touchdowns on 13 carries, showing his prowess on the ground. He didn't stop there, as he also contributed to the passing game, catching seven passes for 60 yards and adding another touchdown. His overall performance served as a reminder of his versatility and importance to the Dolphins' offense.
Another exciting development was the emergence of Devon Achane. The young running back received a substantial rating increase, moving from 75 to 78. Achane's breakout performance in Week 3 left fans and Madden gamers in awe. He carried the ball 18 times, amassing an incredible 203 yards and scoring two touchdowns on the ground. In addition to his ground game dominance, he showcased his receiving abilities by catching four passes for 30 yards and two touchdowns. Achane's performance was not just impressive; it was a statement that he is ready to make a significant impact in the NFL.
The Week 3 Madden 24 update wasn't limited to the Miami Dolphins. Los Angeles Chargers' quarterback, Justin Herbert, also experienced an uptick in his rating. Herbert's performance in Week 3 was instrumental in securing the Chargers' first win of the season, and this was reflected in his rating. After the update, Herbert found himself perched at an impressive 90 overall rating. He completed 40 of 47 passes for 405 yards and threw four touchdowns in a thrilling 28-24 victory over the Minnesota Vikings. Herbert's rising star in the NFL is not going unnoticed in the Madden gaming community.
On the defensive side of the ball, T.J. Watt of the Pittsburgh Steelers also saw his Madden 24 rating rise. He moved up from a 96 to an impressive 97 after a stellar performance that included two crucial sacks. Watt's impact on the field is well-recognized in both the real NFL and the virtual world of Madden.
However, not all the players experienced rating boosts after Week 3. The most notable downgrade was reserved for Dallas Cowboys' star quarterback, Dak Prescott. Prescott's rating dipped from an 87 to an 85, and this decrease mirrored his performance during the week. In a 28-16 loss to the Arizona Cardinals, Prescott completed 25 of 40 passes for 249 yards, with one touchdown and an interception. It was a tough outing for the Cowboys and their leader, and this was reflected in Prescott's updated Madden rating.
In conclusion, the Madden 24 Week 3 roster update showcased the dynamic nature of the NFL and the Madden gaming experience. Tua Tagovailoa's impressive rise to an 87 rating after a stunning performance underscored his emergence as a potential MVP candidate. Meanwhile, the ascent of Raheem Mostert and Devon Achane, along with Justin Herbert's rise, emphasized the changing landscape of the league. On the defensive side, T.J. Watt's growing dominance was recognized with a higher rating.
However, the world of Madden isn't always about the rise; it's also about acknowledging reality. Dak Prescott's downgrade served as a reminder of the unpredictability of the NFL and how a single performance can impact a player's rating. As the NFL season unfolds and more exciting games are played, Madden 24 ratings will continue to fluctuate, reflecting the ever-changing nature of the sport and keeping fans and gamers alike on their toes. Do you want to perfect your lineup and get more great players? Then buying more MUT 24 Madden Coins from MMOexp.com is a shortcut for you to reach this goal quickly, enjoy your game.