Unearthing the Best Budget Players in FC 24
In the world of FC 24, building a formidable team is crucial to achieving success on the virtual pitch. With the ever-evolving meta and the constant influx of new player cards, finding the right players within a budget is essential. In this article, we'll explore the best players under 100,000 coins in FC 24 for various positions, helping you strengthen your squad without breaking the bank. These players can give you an edge in FUT Champs, Rivals, and other game modes. Let's dive into the ultimate budget lineup for FC 24.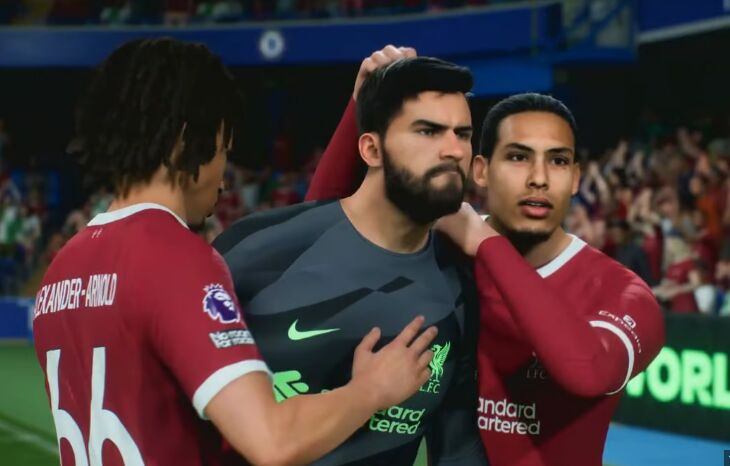 Goalkeeper: Mike Mignan - The Wall Between the Posts
In the high-paced world of FC 24, a reliable goalkeeper is crucial. Mike Mignan stands out as one of the best budget options under 100,000 coins. Known for his exceptional shot-stopping abilities, Mignan is a game-changer in the net. Many players find him to be even more reliable than some higher-rated goalkeepers, making him a top choice for those on a budget.
Mignan's price tag of around 20,000 coins may be slightly below our budget threshold, but he's undoubtedly the best value you can find. His performance in FUT Champs and Rivals speaks volumes about his quality.
Right Back: Dodo - The Dynamic Defender
While Dodo may not be a household name, his FC 24 Live card has transformed him into one of the most exciting right-back options under 100,000 coins. Priced at around 95,000 coins, Dodo offers an incredible mix of stats, making him an absolute steal for budget-conscious managers.
With 90 Pace, impressive dribbling abilities, and the Rapid Chem Style, Dodo is a force to be reckoned with. He's a versatile player, capable of joining the attack while also holding his ground in defense.
Right Center Back: Mappy Leon - The Meta Master
Mappy Leon, a player reminiscent of Alexia Pellas from FC Barcelona, is our top choice for the right center-back position under the 100,000-coin limit. This French defender boasts an ideal combination of dribbling and pace, making him a valuable asset in your backline.
With 90 Reactions, solid Pace, and multiple Play Styles, Mappy Leon can hold her own against even the most relentless attackers. For around 60,000 coins, she's a budget beast and an essential addition to your defense.
Left Center Back: Araujo - The Rock at the Back
Joining Mappy Leon in the center-back positions is Araujo, another affordable gem. With exceptional tackling skills and a unique blend of Play Styles, he's one of the best budget defenders in the game.
Araujo's defensive prowess, coupled with his ability to anticipate plays and make successful blocks, is a game-changer. He's available for approximately 60,000 coins, making him a valuable addition to your backline.
Left Back: B. Pastore - The Overpowered Defender
In the left-back role, the surprise pick is B. Pastore, who might just be the most overpowered defender at the start of FC 24 Ultimate Team. This French fullback boasts a slew of traits and technical attributes that set her apart from the competition.
With traits like Dead Ball Specialist and Incisive Pass, Pastore is a versatile defender capable of launching attacks with precision. Her well-rounded stats, including pace, dribbling, and defense, make her a must-have at around 93,500 coins.
Right Center Midfield: Kevin De Bruyne - The Midfield Maestro
For the right-center midfield position, Kevin De Bruyne shines as an exceptional budget choice. Priced at around 70,000 coins, De Bruyne offers an array of skills and attributes that make him a game-changer in the midfield.
Known for his exceptional passing and playmaking abilities, De Bruyne is an excellent choice for creators and midfield controllers. His price point makes him an incredible value for your squad.
Left Center Midfield: Frankie de Jong - The Midfield Dynamo
At the left-center midfield position, Frankie de Jong, often used as a CDM, offers the perfect blend of dribbling and passing skills. Although he lacks strong shooting attributes, his playmaking ability more than compensates for it.
De Jong's ability to dictate the midfield and distribute the ball effectively is crucial in FC 24. He's available at an affordable price, making him a smart addition to your squad.
Attacking Midfield: Landon Donovan - The Versatile Maestro
Landon Donovan may come as a surprise, but his card is one of the most versatile and underrated options in FC 24. His price of around 80,000 coins offers exceptional value for his abilities.
With 89 Pace and 86 Shot Power, Donovan can be deployed as a CAM or even a Striker. His card offers incredible versatility and a unique set of traits and play styles, making him a budget gem.
Right Wing: Deany - The Unstoppable Force
Deany is a well-known card that many FC 24 players love to hate, and for good reason. Her incredible stats, particularly her 90 finishing, make her a game-changing right-winger under 100,000 coins. With traits like Finesse Shot and the Flair Play Style, she can perform wonders on the pitch.
Deany's pace and dribbling abilities ensure that she can create opportunities and score goals consistently. She's a proven budget superstar that will elevate your squad's attacking potential.
Striker: Heung-Min Son - The Finesse King
No budget striker list would be complete without Heung-Min Son. This versatile forward offers a unique combination of skills, including his Finesse Shot trait. His finesse shots are some of the best in the game, capable of scoring from impossible angles.
Son's stats, such as 89 Finishing and 8 Stamina, make him a fantastic choice for both casual and competitive players. While his price hovers around 95,000 coins, the value he brings to your attack is immeasurable.
Left Wing: Antoine Griezmann - The Ultimate Budget Pick
Antoine Griezmann, a true legend in FC, rounds out our list as the left-winger. While he teeters on the edge of the 100,000-coin limit, his performance justifies every coin spent. Griezmann is the embodiment of the term "meta."
With incredible attributes, including 90 Finishing, and a versatile skill set, Griezmann is a must-have player under 100,000 coins. His ability to play in multiple positions and influence the game is unmatched at this price point.
In FC 24, building a competitive team doesn't always require breaking the bank. You only need to invest a small amount of FUT 24 Coins to get them even more. The players mentioned in this article represent the best budget options for their respective positions. Whether you're looking for a solid goalkeeper, a versatile midfielder, or a prolific striker, there are affordable options that can significantly improve your squad's performance. Give these budget stars a try, and you'll find yourself climbing the ranks in FUT Champs and Rivals with newfound confidence.